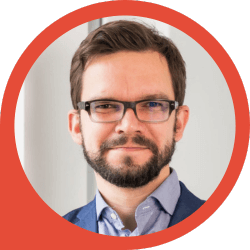 Are you struggling to make an impact with your content? Do you feel like you're stuck at the starting blocks?
There is an intricate blend of art and science behind effective content creation. In this episode of The Recognized Authority, host Alastair McDermott speaks with Florian Heinrichs about the significance of content generation for consultants and thought leaders.
They discuss the fundamental process of aligning your content with the buyer journey – a straightforward adjustment that can massively impact how effective your content is.
They also discuss:
💡 an innovative approach to generating content ideas and repurposing content,
🌟 how to showcase your expertise,
🌱 cultivate a following, and
🌐 broaden connections via content.
Listen today to gain valuable insights into your content creation strategy.