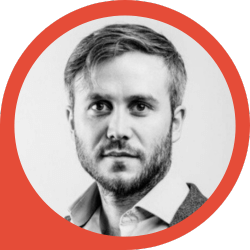 Ever felt the tug-of-war between short-term gains and long-term goals in your marketing? In this episode of The Recognized Authority your host Alastair McDermott chats with the Dan Holt about the essentials of content strategy.
Highlights include:
🎯 Strategic Foundations: Why a clear brand strategy is non-negotiable before any channel activity
⚖️ The Delicate Balance: Juggling immediate results with the need for long-term planning
⏳ Extended Vision: Why thinking in 10-year goals might just be your competitive advantage
🎨 Comic Relief: Discover how a simple marketing comic can outshine meticulously crafted content
🔍 The Specialist vs. Generalist Dilemma: Another perspective on this nuanced topic
Alastair and Dan also discuss why understanding human behavior is more essential than obsessing over digital marketing tools, and Dan shares his thoughts on the route to true authority.
🎧 Whether you're sipping your morning coffee or on your evening jog, hit that play button. And if you like what you hear, don't forget to subscribe for more episodes of The Recognized Authority 🚀