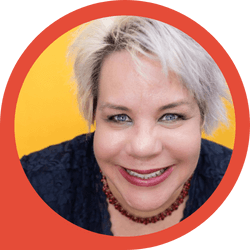 In this episode of The Recognized Authority, host Alastair McDermott is joined by Rebecca Gunter, a passionate advocate for marketing badassery and branding that defies convention. Through her expertise in strategy, creative copywriting, and positioning, Rebecca empowers businesses to create a magnetic, unforgettable presence.
Discover how embracing your unique identity can make your brand stand out and attract clients who genuinely resonate with your offerings. Listen as Rebecca shares her philosophy of focusing on turning on the right people, rather than worrying about turning off others.
Rebecca shares her insights on the importance of knowing your target audience, understanding their needs, and creating a brand that speaks directly to their hearts. Learn how to use personal stories and perspectives to set your brand apart.
Break free from conventional marketing, step into your unique identity, and make an unforgettable impact. Your journey to becoming a marketing badass starts now!