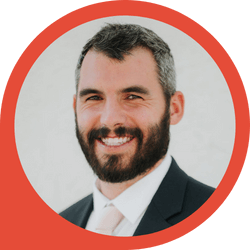 In this three-part mini-series of The Recognized Authority, we're focusing on the importance of video. We'll look at how you can make better videos, how to earn the click, what you need to do to crush it on YouTube, and how to make videos that work great on LinkedIn.
In part one of the series, host Alastair McDermott is joined by Jake Thomas, the YouTube "title nerd" from Creator Hooks. 
Jake gives us a masterclass on the art and science of crafting captivating titles that make your content irresistible. He talks about the importance of understanding your audience, assembling a swipe file of successful titles, and how to use psychological triggers like curiosity, fear, and desire to "earn the click". Jake tells us the secret of avoiding clickbait titles (this one won't shock you!)
This episode is jammed-packed with practical tips that will transform your thinking about content creation. Discover why negativity may thrive on social media platforms but not in search engine optimization, and learn how to adapt your title strategies for different channels.
Jake talks about the value of authority, timeliness, and title techniques that can elevate your content. Don't miss this chance to use video to up your game, captivate your audience.