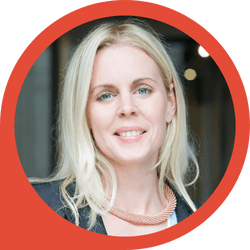 LinkedIn is a vitally important social network for most of us in the B2B space. All the stats show that engagement on LinkedIn is growing rapidly: our clients and prospective clients are spending more time there, more content is being published, more events being attended, and more business conversations are happening. But that also means there's more competition — so you need to do things the right way to grow your audience and stand out in the crowd.
In this episode, Krista Mollion and Alastair McDermott discuss how to massively grow your network on LinkedIn, why being an expert commenter is important, and what you need to do to turn attention into sales.
They also discuss the important details in your LinkedIn profile, why getting people to follow you is important, and how to stay focused on your ideal customer avatar.