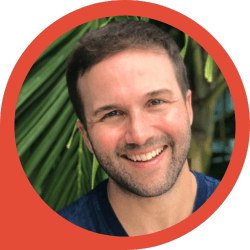 Are you considering starting a podcast or struggling to grow your existing show?
In this episode of The Recognized Authority, Alastair McDermott interviews podcasting legend John Lee Dumas of Entrepreneurs on Fire. They discuss the essential factors for standing out in the saturated content landscape and the importance of delivering real value to your audience.
In this episode, you'll learn:
Why you should ONLY create a podcast if you can provide the number one solution to a real problem
How to define a real problem and the pain points your podcast should address
Advice for people in seemingly "boring" industries
Where to start with content creation in today's competitive world
Common mistakes podcasters make and how to avoid them
Don't miss this insightful episode filled with practical advice and actionable tips to help you create a successful podcast that stands out from the crowd. If you're ready to level up your content game and provide real value to your audience, this video is for you!