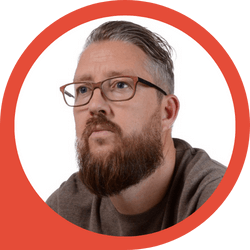 In this episode of The Recognized Authority, join host Alastair McDermott, and his guest Richard van der Blom, as they discuss how to "rock LinkedIn"!
Starting with a deep-dive on Richard's LinkedIn strategy, which allows him to be omnipresent on the platform, they discuss how to grow your network, and connect effectively with your target audience. They also discuss the importance of niching down, how much time you should be spending on content creation, and what being authentic on social platforms really means.
Here are some take-aways from Richard's approch that you can implement in your LinkedIn strategy:
Time Management on LinkedIn
Richard checks who's visited his profile twice a week and spends about 20-30 minutes a day on the platform. He focuses on maintaining his network and converting people who have shown interest in his content into strong business connections.
Content Creation
Richard writes all of his own content, which he posts 5-7 times a week. He has clear topics to write about, using a matrix of five pillars and subtopics. He spends the majority of his time thinking of what to write, not the actual writing process.
The Triple A's of LinkedIn
Richard emphasizes the importance of authenticity, being active, and being approachable in his content and interactions on LinkedIn. He makes sure to invite people to connect with him through his call-to-actions, and makes it easy for them to convert through links in his featured section.
Richard's strategies for LinkedIn show that a combination of consistent and quality content, approachability, and proactive outreach can lead to successful business growth on the platform.
So grab a coffee or put on your walking shoes, and tune in now to learn how to market yourself like a pro on LinkedIn!