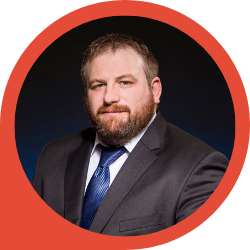 This one is a little bit different – it's a behind the scenes look at the rebrand that we did recently for the podcast where we rebranded from Marketing for Consultants to The Recognized Authority.
This episode is a conversation with my friend – and former business partner – Alistair McBride. We wanted to dig into the logic behind the rebrand, the choices, decisions and processes that we used.
This might be of interest to you if you're thinking about rebranding, or you are looking for ideas for your personal brand and your business brand.
WARNING: This is not quite as actionable as our typical episodes, so if you're looking for something super actionable, skip this one. There'll be another one coming out on Monday, and we'll be back into the normal routine.
But if you're interested in seeing a bit behind the curtains, discovering the logic behind this change of name and logos then stick around, and you might find this interesting!