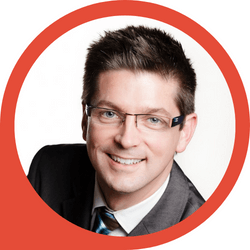 Storytelling has been the topic du jour in marketing over the past couple of years. We all know we should use stories more in business, but what does that actually mean from a practical standpoint?
In this episode, Guillaume Wiatr and Alastair McDermott discuss a practical approach to using stories in business, the seven elements of a strategic narrative, and how to develop your origin story.
They also discuss the four different strategic narratives that can be used in your business, as well as further resources that can help you implement stories in a practical way.