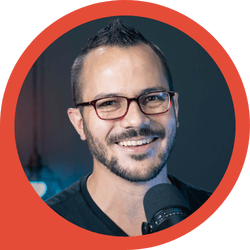 Effective marketing is difficult to get right, and independents like us have a lot to juggle when marketing ourselves.
Hubspot says that the biggest determinant of effective marketing is your audience. If we're not properly targeting our ideal clients, we might as well not be marketing at all."
In this episode, Dan Sanchez and Alastair McDermott discuss how to start building an audience, what types of channel to target, and how the different types of content can work for each channel.
They also discuss Dan's two channel rule, how to use long form and short form content synergistically, and how to use content to save time.