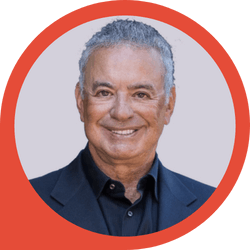 Growing a consulting business to seven figures seems an impossible goal for many independent consultants, but it is possible, and my guest today is the Million Dollar Consultant himself, Dr. Alan Weiss.
Alan is a polarizing character, probably the most polarizing figure in the consulting industry. During this conversation I ask him about his provocative and contrarian style, and he explains his perspective and why he likes to poke people. 
At the same time, even those who aren't fans of that style have to acknowledge the huge contributions he has made to the industry through his publishing. His contributions to the body of knowledge are remarkable.
In this episode, Alan Weiss and Alastair McDermott discuss building authority through publishing, why to choose a contrarian position, and how to grow a consulting business. 
They also discuss how to reframe a conversation with clients, why confidence is essential to success in consulting, and the importance of long-term relationships.