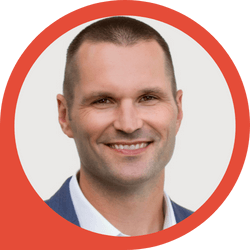 Writing articles for your website or social media is hugely time consuming, and it's so difficult to find the time when you're already working long hours on client projects. But you need to make the time. Here's why.
In this episode, bestselling author & renowned speaker Marcus Sheridan and Alastair McDermott discuss how writing articles, answering client questions, and giving away "proprietary" secrets saved his business. The internet has changed the sales process forever, and we need to adapt to this new reality.
They also discuss how to become a better leader by asking questions, how to sound more authoritative, and why you should publish pricing information on your website.