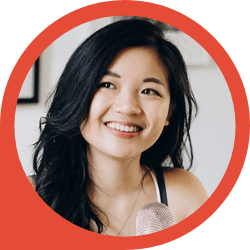 Guesting on podcasts is a fantastic way to get your message in front of a new audience and build your authority. But the majority of pitches received by podcast hosts are terrible!
In this episode Mai-kee Tsang and Alastair McDermott discuss why most podcast pitches are bad, how podcast guesting is such a fantastic opportunity, and how you can create a "yes-worthy pitch" that is well received by the podcast host.
They also discuss how the advice to "put yourself out there" doesn't always work, particularly for people who have experienced trauma, and how you can take a trauma sensitive approach to visibility.