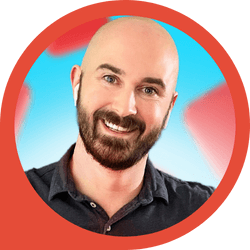 In this three-part mini-series of The Recognized Authority, we're focusing on the importance of video. We'll look at how you can make better videos, how to earn the click, what you need to do to crush it on YouTube, and how to make videos that work great on LinkedIn.
In part two of the series, host Alastair McDermott is joined by YouTube expert, Cyan Cooper.
Cyan shares his insights on how businesses can leverage YouTube to grow authority and revenue. He emphasizes the importance of doing research on your audience, packaging ideas to make them compelling, and how to structure content for maximum retention. He also gives tips on avoiding tangents and how to create self-contained videos that stand out in a crowded market.
Alastair and Cyan discuss the challenges of creating long-form content for YouTube and how to leverage the platform's algorithm to increase viewership, so tune in to learn how you can create a bingeable channel on YouTube!