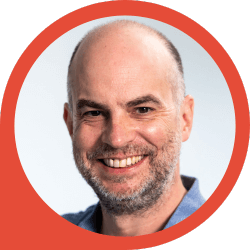 In this power-packed episode, master copywriter Steven Lewis reveals the hidden science behind crafting crystal-clear messaging that compels action. Drawing on decades of experience, Steven dives deep into the psychology of communication, sharing little-known tips for breakthrough marketing.
You'll learn why most website copy fails to connect, the crucial difference between addressing needs versus wants, and how to frame your expertise so prospects instantly "get" you. Steven also deconstructs the intensification of online platforms, why you should always build your house on owned land, and the key to standing out by simply explaining what you do clearly.
Whether you're a seasoned pro or just starting out, this masterclass provides profound insights you can immediately apply to make your messaging impossible to ignore.
So tune in now to learn:
The science behind crafting persuasive messaging
Actionable tactics to compel prospects to act
How to explain your expertise simply and powerfully
The pitfalls of overly complex communication
Why you should focus on addressing wants, not just needs
Don't miss these game-changing communication insights from copywriting expert Steven Lewis!