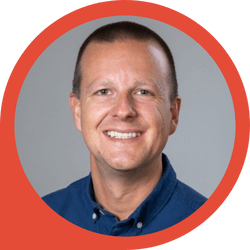 Are you feeling the strain of burnout? Can't remember the last time you felt genuinely rested? In this episode of "The Recognized Authority", Alastair McDermott hosts burnout expert, Jimmy Burrows, to discuss  the challenging terrain of burnout.
From the pressure of working long hours to the pitfalls of constant online availability, they explore the many triggers that can lead to this overwhelming state. Why do some see burnout as a badge of honor? And how does it harm productivity and well-being?
Through compelling personal anecdotes, they sheds light on the importance of setting boundaries, the power of recharging, and the crucial need for a healthy work-life balance.
They also offers tangible solutions: tools, frameworks, and strategies to prevent burnout, from effective communication to prioritizing higher-value tasks. Discover the art of setting personal boundaries, the advantage of time-blocking, and the significance of evaluating what you're saying "no" to.
For anyone who has felt the weight of burnout or knows someone struggling, this conversation offers a beacon of hope and a roadmap to recovery. Equip yourself with the knowledge and tools to thrive in both work and life.