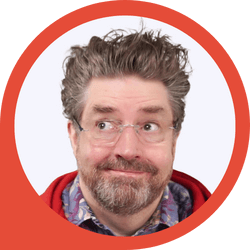 Attention is a currency, something we all spend on those who entertain us, and those who help solve our problems. In a cluttered, noise-filled world, getting your ideal client's attention focused on your content is difficult, creating content that will hold their attention even more so.
In this episode, Ian Brodie and Alastair McDermott discuss how you can earn the attention of your ideal buyers, and how to incorporate humour in a way that is congruent with your personality and style.
They also discuss what makes an effective lead magnet, how to inspire curiosity, and how fun is just another form of value.