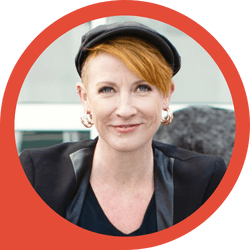 "Embrace what makes you different"
"Stand out from the crowd"
"Have a distinct point of view"
"Find your 'Blue Ocean'"
Everyone is telling us that we need to show how unique we are, how we are different from our competitors. Is that really what we need to do?
In this episode, Belinda Weaver and Alastair McDermott discuss how to shine the spotlight on your business, yourself, and your clients so you become more chooseable to your ideal client.
They also discuss repurposing your existing content, how to connect with your clients like Velcro, and how to use transparency to build rapport and trust.