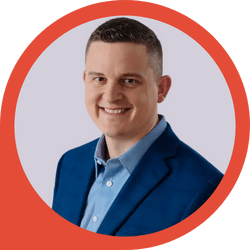 Guesting on other people's podcasts is one of the quickest & most effective ways to build your authority and connect with a new audience. If you're interested in learning how to get booked on podcasts, then we have a masterclass in podcast guesting for you here!
In this episode, Dustin Riechmann and Alastair McDermott discuss a five step framework to podcast guesting, how to find the right shows to pitch, and what you need to say to get the "yes"!
They also discuss the importance of knowing your purpose before guesting on a podcast show, why you don't want to go too big too soon, and why it's important to know your target market first.