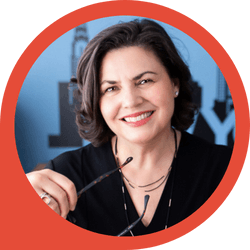 Video is the medium of choice for many, and the social platforms encourage and even incentivize us to upload videos directly. But so many consultants and experts are reticent to use video for marketing.
Video seems complex, expensive and time consuming to produce, and requires "a particular set of skills"… or does it?
In this episode, Nina Froriep and Alastair McDermott discuss how to make video marketing easier, including practical steps you can take to look better on camera, reduce filming time and have less editing work afterwards.
They also discuss the importance of framing, why to use a series of short "tips" videos, and what equipment you really need to make great videos.