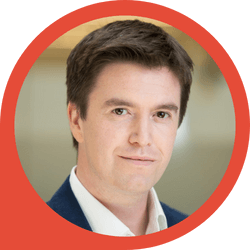 What does "flow" mean, and does it really improve productivity?
Alastair McDermott and Alistair McBride discuss flow state and deep work in episode 118 of The Recognized Authority.
They discuss practical tips for optimizing your morning routine and tackling high-value tasks for maximum impact.
Explore the cost of context switching and the importance of uninterrupted blocks of time for deep work. Gain valuable insights into the concept of "be-do-have," shifting from the mindset of "If I could just have (insert thing), I'd do more (work) and be a real (noun)."
They discuss productivity and performance, and how to make leaps of improvement rather than settling for incremental progress.
This episode will change how you think about deep work, your approach to tasks, and unlock your potential for success.