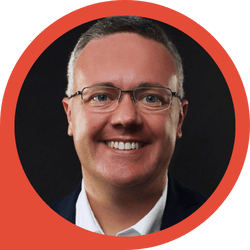 Do you ever feel lost when it comes to creating content that builds your authority? Like you're just throwing spaghetti at the wall to see what sticks?
In this revealing coaching session, Alastair McDermott helps his client Judson Rollins develop a clear content strategy across platforms.
You'll hear Judson's frustrations as he tries to choose what content to create and where to publish it. Should he do video? A podcast? What about blogging?
Alastair helps Judson craft a personalized content strategy across platforms like podcasting, LinkedIn, and sharing how to select just a few key channels and dominate them.
They dive into the detail of optimizing a podcast for authority building. Including getting booked on other shows to rapidly expand your reach.
You'll discover why taking a strong (even controversial) point of view is crucial for standing out.
And how repurposing podcast interviews into books can save tons of time while building your authority.
Judson opens up about the painful mistake that cost him a year of wasted effort when starting a business. And how he changed his approach after learning that hard lesson.
If you want to attract high-end clients and establish yourself as an industry leader, don't miss this revealing insider's view.
You'll finish this episode full of great ideas, excited to implement what you discovered in your own business.
The knowledge you'll gain about content creation, distribution and promotion makes this a can't miss episode for any consultant, coach, or expert service provider.
🎓 COACHING: Find out more about working with Alastair
Timestamps:
00:00 Intro
00:27 Context for the coaching call
01:17 Judson's expertise
03:05 Podcast strategy
04:25 Guesting on podcasts
05:52 Instagram
06:02 Branding
08:19 Branding advice
09:49 Podcast goals
12:34 Podcast guests
13:21 Guest outreach
14:02 Growing listenership
14:33 Getting on other podcasts
16:38 Podcast sponsor ads
17:12 Podcast formatting
20:09 Podcast editing
21:13 Learn before outsourcing
22:01 Finding subcontractors
25:32 Subcontractor agreements
25:45 Video tips
28:26 Video backdrops
29:40 Platform-specific videos
31:07 TikTok skepticism
32:47 Time management
36:41 SOPs and workflows
38:06 Video batching
41:15 Video investment
44:45 Evergreen content
46:58 Contrarian angles
48:27 Picking fights
49:21 Email lists
51:48 Closing questions
52:08 Authority tip
52:42 Business failure story