Creating a Great Video Backdrop
Video calls have probably become a cornerstone of your daily routine, whether you are meeting with clients, delivering presentations, or guesting on a podcast to discuss your latest book.
And let's be realistic — appearances matter.
What's behind you when you appear on video impacts how others perceive you, whether it's positively or negatively. A disorganized or distracting background can make you appear unprofessional and unprepared, while a clean and well-chosen backdrop can help you come across as competent, confident, and trustworthy — like an authority.
This is not just conjecture, check out this interview with Professor Norbert Schwarz to learn just how much our audio and video impact other's perception of us.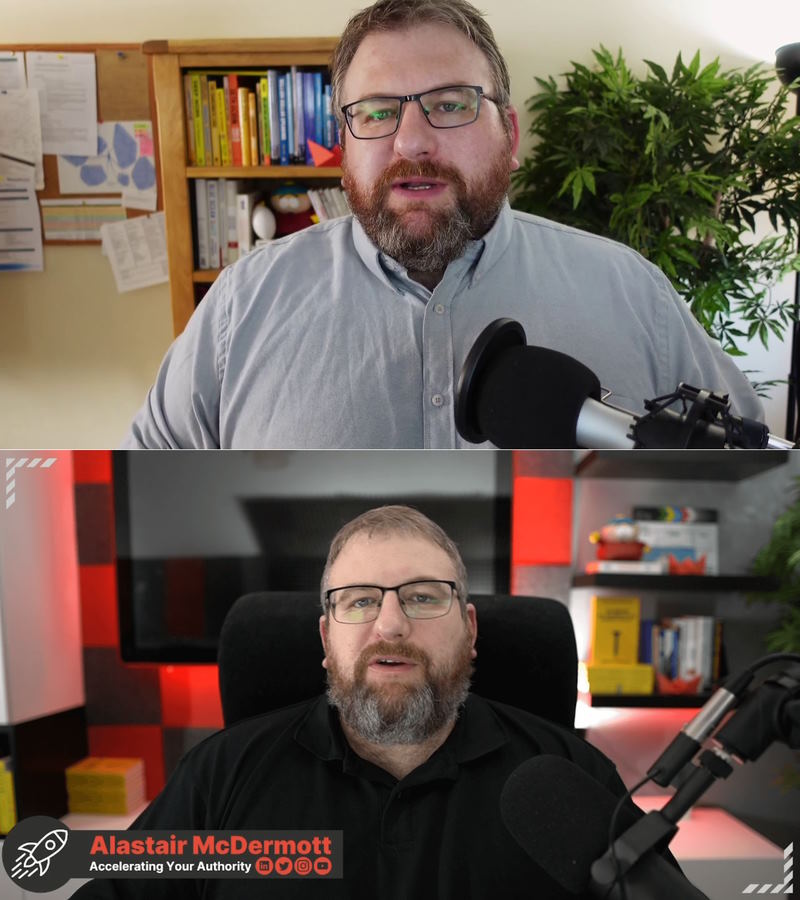 Last year, I decided to redecorate my office to create a more professional backdrop for my video calls. I was working with an interior designer on another project, and so I enlisted her help to redesign my office space.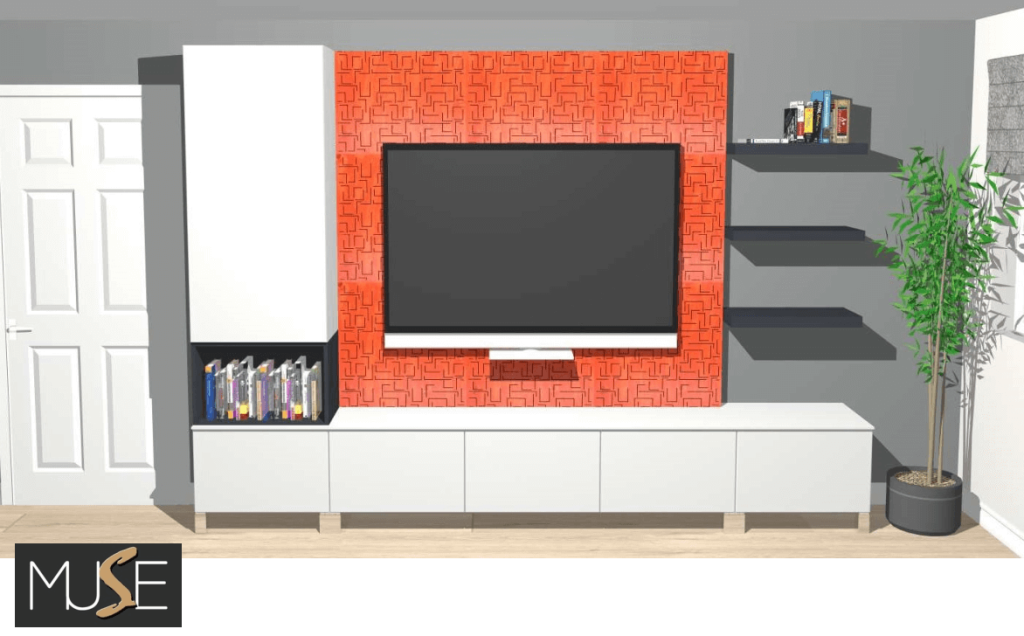 Shauna did an amazing job on the design. I couldn't source the exact wall tiles we looked at, but I'm delighted with how it turned out.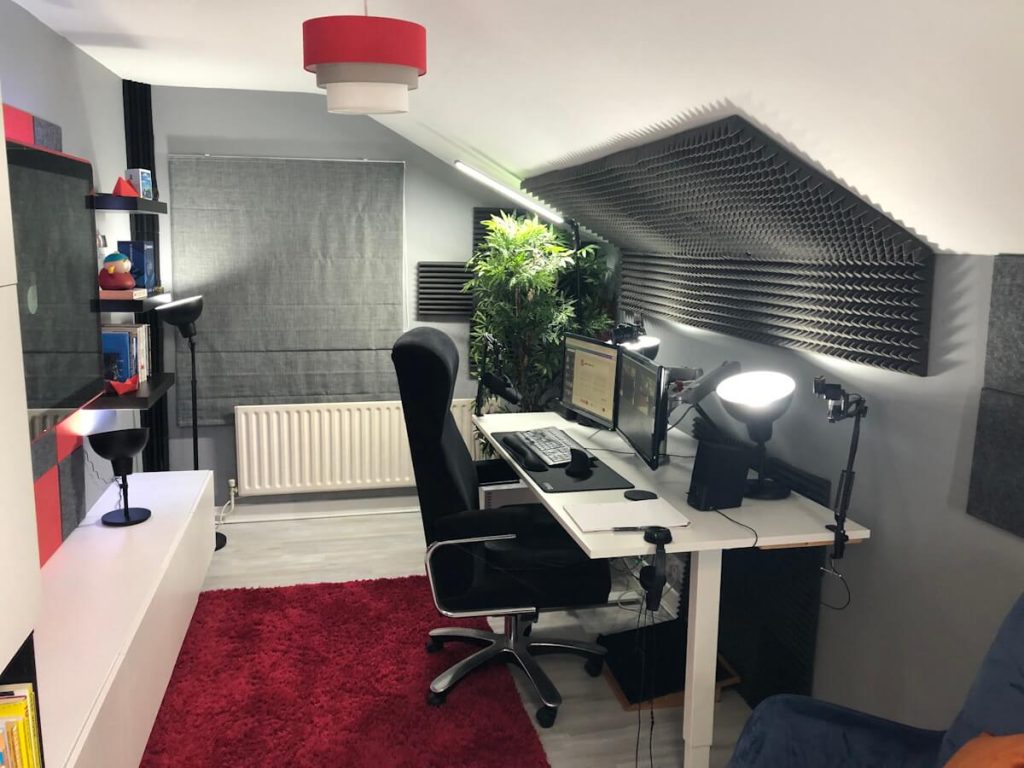 I get it – you probably don't want to spend a lot of time and money redesigning your office, but there are still ways you can improve your backdrop for video calls.
Using your natural office background
If you've got a great looking background, just going with that natural background is the simplest option. The advantages of your natural background are that it's already there, and it can help you come across as more relatable — conveying a sense of authenticity that virtual backdrops or screens can't match. If you've got a great camera and lighting  that helps a whole lot.
Be aware that natural lighting can be unpredictable, so you may need to invest in some lights  — I love adjustable LED lighting for this.
Make sure your background is looking sharp, and keep anything too personal or confidential information out of view. I still like to keep some personality and bring in a touch of humour – you might notice Cartman is keeping me company!
A bookshelf can look professional and can be a great canvas for personal expression. Embrace your surroundings and let your personality shine through. If — like me — you're not a natural at interior design, look for inspiration on sites like Pinterest.
Virtual background
Video apps like Zoom, Skype, and Microsoft Teams will allow you to use a virtual background, so you can swap your background for any image or video you like. This helps you reduce distractions, hide messy backgrounds, and maintain privacy.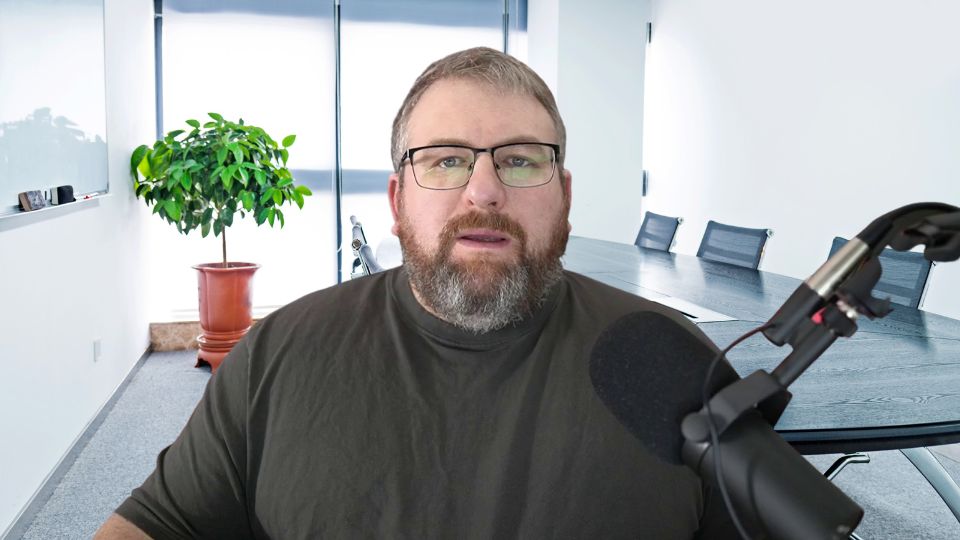 You can stay on-brand and use your own logo or brand colours for a more professional look.
But be aware – if your computer isn't powerful enough, or your lighting is inconsistent, a virtual background can end up looking terrible. One other downside is when you want to hold up an item to the camera, e.g. a book or printout, the virtual background will often prevent that from being shown in the image.
My advice: test it out with a friend on a call and get their honest feedback on how it looks.
Physical backdrop
A physical backdrop like a screen can be a game-changer if you're looking to make a professional impression or create a specific atmosphere. It can be a plain-colored screen or a customized banner – whatever works for you. The great thing about a physical backdrop is that it looks polished and is easy to set up.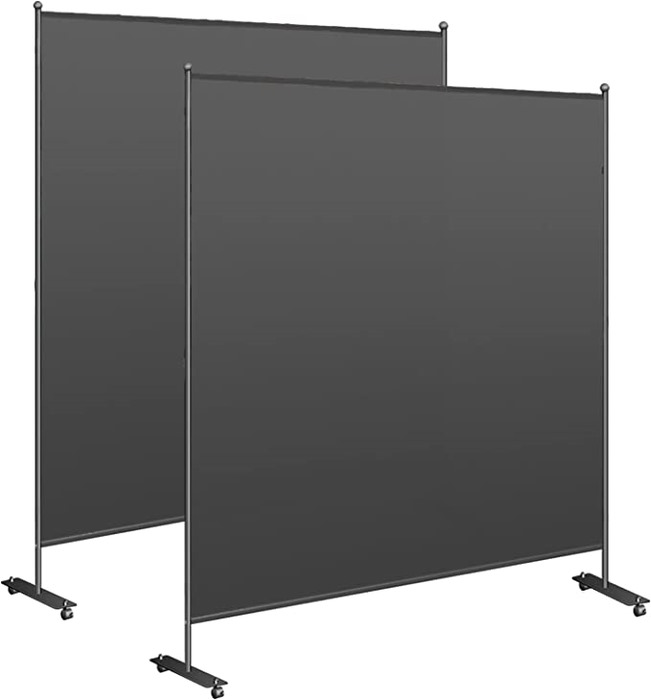 Physical backdrops do require some setup, space, and storage, and you should make sure your backdrop is well-lit, wrinkle-free, and not too distracting.
One of the problems I've encountered with trying to find these is how to describe them in search – you may find them called "room dividers", "privacy screens", "privacy panels", "partitions" or similar. There are all sorts of patterns available, from plain to faux wood panel to redbrick. Choose a colour that matches your brand, and if you talk to a printing company you could even add a logo or message on the design.
Green screen
Green screen is a technique where you replace the background colourwith a different image or video. It's an excellent option if you want to switch up your background frequently and provides a consistent, reliable way to replace your background. It can add a whole new level of creativity to your video calls, and you can use software like OBS or Adobe Premiere to create a custom background or add special effects to your video.
Virtual events, webinars, and presentations are especially suitable for green screens, as you can display additional information like graphics, charts, or video clips, creating an engaging experience for your audience. Green screens can also make you look more professional and put-together in your video calls.
To avoid any issues with chroma keying, make sure that your lighting is well-lit and even.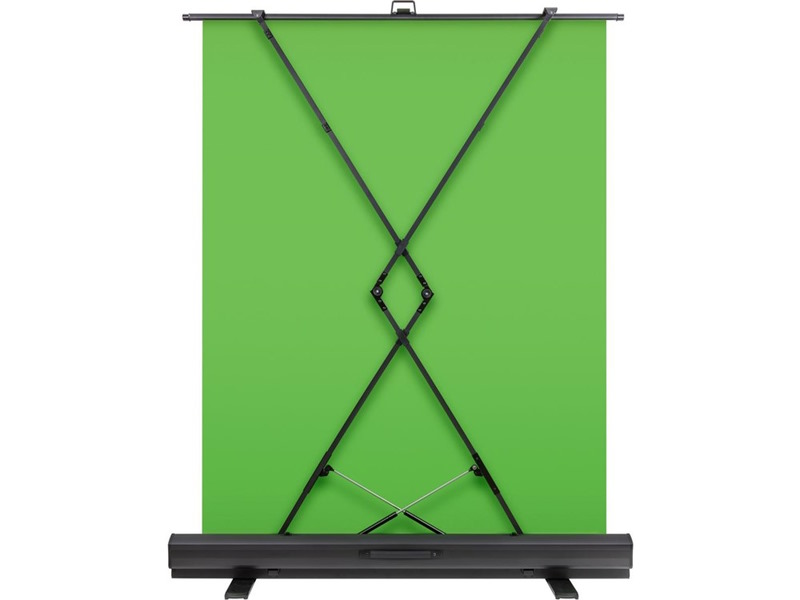 I've used the green screen from Elgato, which is simply called "Green Screen", and I can recommend it – the build quality is superb.
We judge the book by its cover
Don't underestimate the impact of your video background during calls and interviews. Appearances matter. First impressions matter. Choosing the right backdrop for your video calls can make a big difference in whether you are perceived as an authority by your audience.
Get more help
If you want help looking and sounding better on your calls, download my free book which includes lots of tips and equipment recommendations.